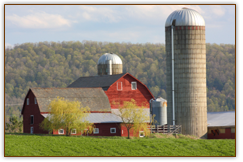 Clofine Dairy & Food Products' service to the food industry spans over 100 years. During the early 1900's, Charles Clofine began selling milk, cream, butter, and eggs from a horse-drawn wagon in the rapidly growing Philadelphia marketplace. His vision was to supply the newly expanding dairy and ice cream industry in the eastern United States with quality ingredients. The company secured an interest in an Indiana country creamery, making Clofine their representative for manufactured milk products.
Today, Clofine Dairy & Food Products remains a family-owned business with four generations of managers as part of its history. Our corporate office is located in southern New Jersey and is staffed with dedicated professionals ready to serve you. Over time, Clofine Dairy & Food Products has become one of the largest and oldest trading companies specializing in the marketing of dairy and food ingredients.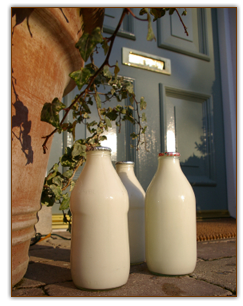 In addition to our primary emphasis of marketing dairy ingredients, the company has made the transition into manufacturing over the last three decades. The first was the inception of our Soy-Fine™ line of tofu and soy products in the 1980's…then in 1990, with the introduction of our Fine-Mix™ line of custom-formulated products. Today, we have added Risk Management programs as part of our portfolio of services which we provide to our business partners.
Over the course of time, the company's fundamental ideals and principals have remained the same. Charles Clofine's vision of becoming a dairy supplier in the eastern United States has more than been accomplished. We are a major dairy and food ingredient supplier as well as manufacturer, serving all of North America, as well as many countries abroad.
As time continues to present a host of challenges and opportunities to the food industry, Clofine Dairy & Food Products is committed to being a stronger, more diverse company, prepared for the future.