CDP FINE-MIX™ CUSTOM FORMULATIONS
If you are presently working with a number of ingredients, a Fine-Mix™ formulation could offer you substantial savings on ingredient and labor costs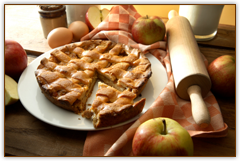 With over 100 years of experience, Clofine Dairy & Food Products has earned the reputation as a trusted supplier of industrial food ingredients. We offer our own line of custom formulated products. These products are both functional and cost-effective for bakery, snack food, frozen dessert, cheese, beverage, confectionery and nutritional applications. There are standard formulations available or, we will work with you to formulate a product for your specific applications. Pricing can be quoted on a spot basis; or to eliminate price fluctuations in your ingredient costs, we also offer fixed pricing on a monthly, quarterly or annual basis.
We have manufacturing facilities available for spray drying, dry blending, lecithinating and agglomerating. USDA, Grade A, kosher and third-party approved processing facilities are all available.
Fine-Mix™ Standard and Custom Formulations
Packaging – customized from pouches to tote bags
Private labeling of your products available
Centralized, high volume purchasing means cost savings for our customers
In-house logistics department to direct both domestic and international deliveries
Distribution centers strategically located throughout the United States for our LTL customers
Contact us today to get started with your Fine-Mix™ solutions.